Click or Call For Details 630-601-8160
Platinum Line twin turbo systems are only for sale to in-house or authorized installers. If you would like to order a system directly to your door, please see the Gold line Twin Turbo System.
Our Latest systems utilize Comp Turbo Technology all Billet Air-Cooled turbos. One of the major reasons why, is so that we are able to have a divorced system from the vehicle which aids in added reliability. The only aspect that is actually tied into the car is 1 vacuum line and 1 power wire. Other than that, all other aspects utilize factory mounting locations to bolt to. The turbos do not utilize any oil or coolant from the motor. This allows for us to avoid interfering with the factory oiling or coolant system functionality. The biggest benefit to removing traditional oil lines is the fact that it eliminates the potential risks of fire due to seeping/failing oil lines.
We utilize CFD (Computational Fluid Dynamics) to optimize the design flow characteristics of our intercoolers. We have moved away from traditional square/box shaped intercooler designs which generally create disagreeable turbulence, creating back pressure with unwanted throttle tip-in response. Our Design aids in increasing Velocity from the loss that occurs as air flows through the the density of the intercooler cores, and in reducing turbulence in between shifts where the air flow stops and starts rapidly. This aids in creating a smoother power band and power delivery. We hand craft our intercoolers in house to a zero tolerance fitment in order to eliminate having to cut, drill or permanently alter any factory retained aspects to the vehicle.
System Includes:
B-ROGUE BUILT CFD Optimized Intercoolers using BELL A2W Intercooler Cores (2200 whp Limited)
B-ROGUE BUILT Heat Exchanger with BELL Cores (2000whp Rated)
B-ROGUE BUILT Billet Throttle Body Adapters
B-ROGUE BUILT Titanium Exhaust & Waste Gate Pipes
COMP TURBO All Billet Air-Cooled Turbo's | Proprietarily Sized to B-ROGUE BUILT Spec
B-ROGUE BUILT CFD Optimized 70/30 split cast stainless wastgate manifolds
TURBOSMART Blow Off Valves & Wastegates
B-ROGUE BUILT Billet Aluminum/Titanium/Double Heim jointed Turbo System Hanger
B-ROGUE BUILT Hydra Flow Clamps
AN Style Teflon Braided & Heat Sleeved Fluid Lines 
Our Turbo systems all come with hand crafted Titanium exhaust as well. We do this to help dissipate heat for a cooler running engine bay as well as weight savings.
Our kits feature 3D Carbon Fiber, Titanium, and Billet elements as functional pieces throughout such as our turbo hanger braces
Share
View full details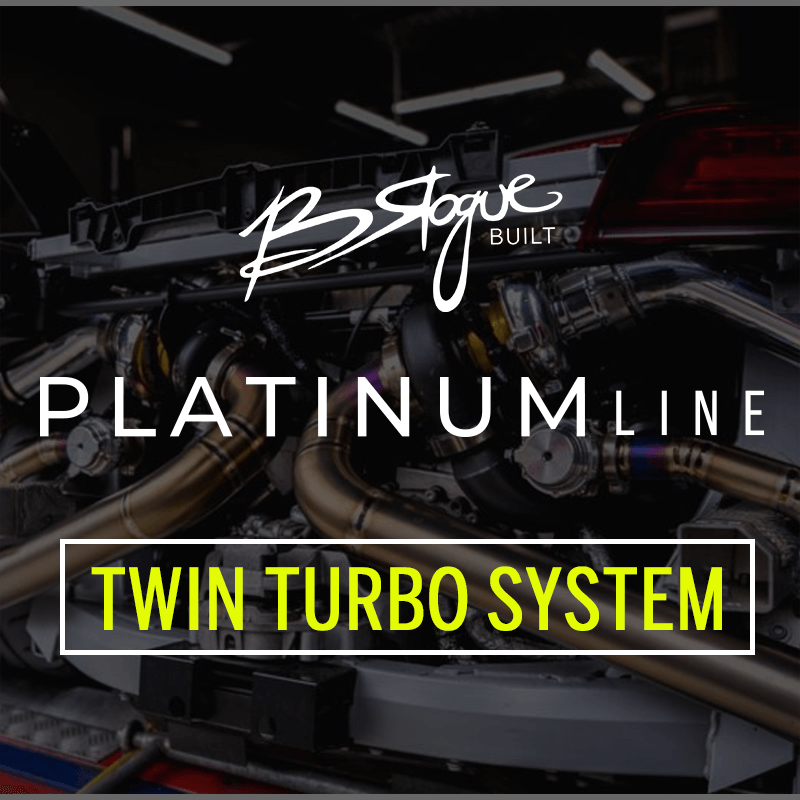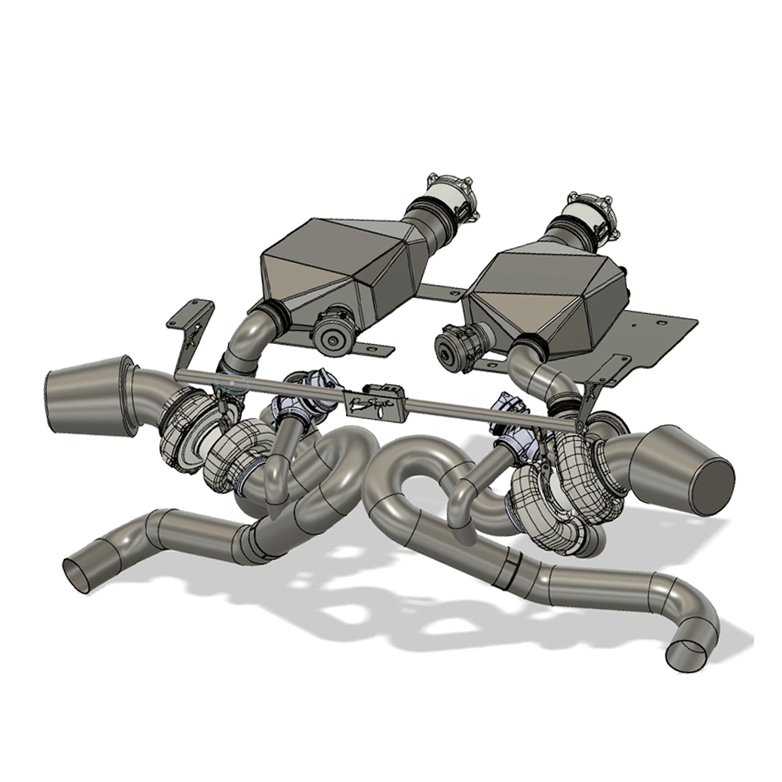 BUILD INFORMATION REQUEST